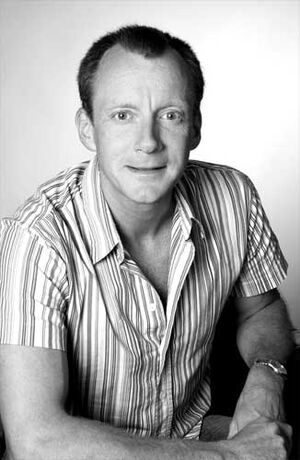 Peter Secher Schmidt is a Danish voice actor who dubbed both Pip and Pop and Jacques the Beaver in Bjørnen i det Blå Hus, the Danish version of Bear in the Big Blue House.
Although Schmidt has no theatrical training, he has been working as a professional actor since 1993, mainly in Danish theaters. His voice acting credits include Valiant, Scooby-Doo, Dragon Ball Z, and others.
Schmidt also teaches and directs amateur actors. He is a member of Teatertjenerne, a group of actors that can be hired as waiters for parties, where everything is normal for the first half hour and then improvisational humor begins.
External links
Ad blocker interference detected!
Wikia is a free-to-use site that makes money from advertising. We have a modified experience for viewers using ad blockers

Wikia is not accessible if you've made further modifications. Remove the custom ad blocker rule(s) and the page will load as expected.