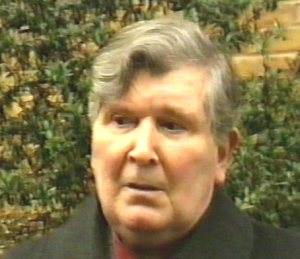 Peter Hawkins (1924 - 2006) was a British voice actor who supplied vocals for such UK children's television icons as Captain Pugwash and Bill and Ben the Flowerpot Men. He was later heard as assorted Daleks and Cybermen on Doctor Who, and as Frankie Mouse in the original radio series of The Hitchhiker's Guide to the Galaxy.
Hawkins performed in The StoryTeller, voicing several of the Devils in "The Soldier and Death," and The StoryTeller: Greek Myths.
Ad blocker interference detected!
Wikia is a free-to-use site that makes money from advertising. We have a modified experience for viewers using ad blockers

Wikia is not accessible if you've made further modifications. Remove the custom ad blocker rule(s) and the page will load as expected.