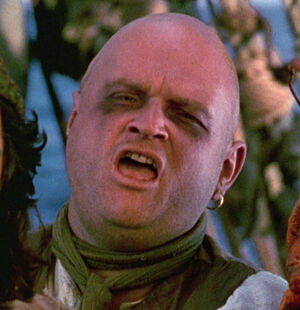 Peter Geeves is a British actor who played Black Eyed Pea in Muppet Treasure Island. His other film credits include Cutthroat Island (as a fiddler pirate), Nuns on the Run, and Erik the Viking.
TV credits include guest spots on Doctors, The Bill, The Detectives, and EastEnders.
External links
Ad blocker interference detected!
Wikia is a free-to-use site that makes money from advertising. We have a modified experience for viewers using ad blockers

Wikia is not accessible if you've made further modifications. Remove the custom ad blocker rule(s) and the page will load as expected.