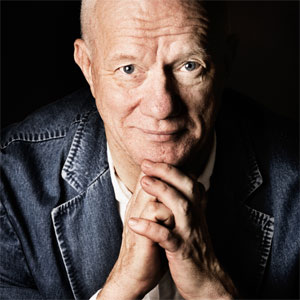 Peter Flack (b. 1946) wrote the episodes for Svenska Sesam with his then-wife Birgitta Götestam.
Flack also played the detective Holger Holm in a number of episodes.
He started his career as a theater producer and director at Riksteateren in Stockholm. He led productions such as My Fair Lady and Die Spanische Fliege
In 1976 he wrote his first revue Rädda Hjalmar, in Örebro, with Birgitta Götestan. For the revue he created the character Hjalmar Berglund, and he is still performing the character to this day. In the 80's he wrote many children television shows with Birgitta Götestan among them where Svenska Sesam
External links
Ad blocker interference detected!
Wikia is a free-to-use site that makes money from advertising. We have a modified experience for viewers using ad blockers

Wikia is not accessible if you've made further modifications. Remove the custom ad blocker rule(s) and the page will load as expected.