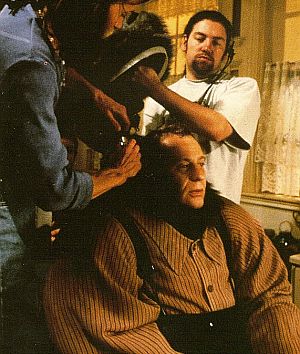 Peter Elliott is an actor who specializes in portraying gorillas and other primates. He was cast as the title role in the Jim Henson Creature Shop production Buddy, and also served as performance coordinator on The Hitchhiker's Guide to the Galaxy.
A former boxer and diver, Elliott served as primate choreographer on Greystoke: The Legend of Tarzan, overseeing the other performers and playing the principal role of Silverbeard. He subsequently played neanderthals in Quest for Fire, a Wheeler in Return to Oz, and the most famous ape of them all in King Kong Lives. He later supervised performance in Gorillas in the Mist, Harry and the Hendersons, and Congo.
External links
Ad blocker interference detected!
Wikia is a free-to-use site that makes money from advertising. We have a modified experience for viewers using ad blockers

Wikia is not accessible if you've made further modifications. Remove the custom ad blocker rule(s) and the page will load as expected.