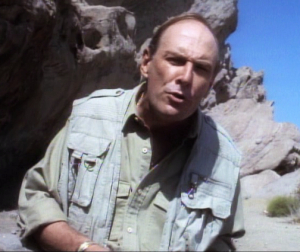 Paxton Whitehead (b. 1937) is a British character actor. He appeared on-camera on Dinosaurs as paleontologist Sir David Tushingham in "The Clip Show" and "The Clip Show II".
He also supplied the voice of Judge H. T. Stone in "Charlene's Flat World."
Whitehead's Broadway credits include playing both Colonel Pickering and Henry Higgins in My Fair Lady, Noises Off and Camelot. Television credits include appearances in Desperate Housewives, The West Wing, Mad About You, Friends, Frasier, Law & Order, Murder, She Wrote, Magnum, P.I., and voice work in Wakko's Wish and Garfield and Friends. Among his big screen credits are Boris and Natasha and Rover Dangerfield.
External links
Ad blocker interference detected!
Wikia is a free-to-use site that makes money from advertising. We have a modified experience for viewers using ad blockers

Wikia is not accessible if you've made further modifications. Remove the custom ad blocker rule(s) and the page will load as expected.