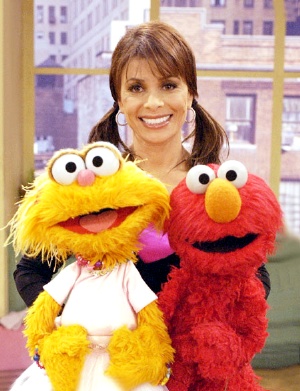 Paula Abdul (b. 1962) is a pop singer and dancer.
Abdul began her career as a cheerleader for the L.A. Lakers. She has choreographed music videos, including the Jacksons' "Torture" (1984) and Janet Jackson's "Control" (1986). She launched her singing career in 1988, and had many hit singles, including six #1's.
From 2002 to 2009, she has been a judge on the popular reality TV series American Idol. She is currently a judge on the U.S. version of The X Factor.
Muppet credits
Additionally, she appeared on the red carpet of Muppets from Space, on July 17, 1999.
External links
Ad blocker interference detected!
Wikia is a free-to-use site that makes money from advertising. We have a modified experience for viewers using ad blockers

Wikia is not accessible if you've made further modifications. Remove the custom ad blocker rule(s) and the page will load as expected.