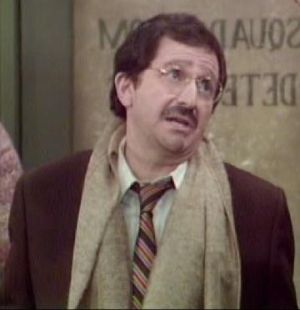 Paul Stolarsky is an actor who appeared in The Muppets Take Manhattan as the announcer at Gonzo's aquacade.
Stolarsky appeared on Broadway in Nuts (originating the role of Dr. Rosenthal), the 1986 revival of The Front Page (as Earl Williams), and the musical My Favorite Year (with Tim Curry).
On TV, he had a stint on the soap opera Ryan's Hope as Dr. Levy and made appearances on Barney Miller, Lou Grant, Law & Order and Law & Order: SVU, and Ed. Films include The Confession (with Ben Kingsley) and uncredited parts in One Trick Pony (with Paul Simon) and Windows.
External links
Ad blocker interference detected!
Wikia is a free-to-use site that makes money from advertising. We have a modified experience for viewers using ad blockers

Wikia is not accessible if you've made further modifications. Remove the custom ad blocker rule(s) and the page will load as expected.