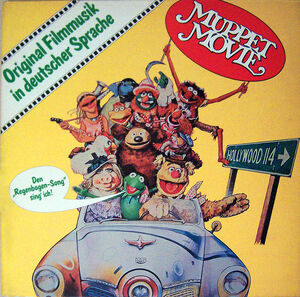 Paul Lasner was a German voice actor who dubbed Floyd Pepper on Die Muppet Show (The Muppet Show) and in most films and specials through Die Muppets feiern Weihnacht (A Muppet Family Christmas). His vocals as Floyd were featured on the German soundtrack album for The Muppet Movie.
Lasner was a familiar voice in children's audio recordings, from the 1960s until the early 1980s. He played Kasperl in the Robber Hotzenplotz series (having previously played the character's traditional equivalent in Axel Muck's Kasperl recordings), the raven Abraxas in The Little Witch series, narration (and the occasional king, father, or talking bear) in Grimm's Fairy Tales, the mayor in Janosch's Mouse Sheriff stories, and even one of The Monchichis.
In dubbing, working mainly in Munich, he voiced Richard Attenborough in The Magic Christian, Colin Blakely in The Pink Panther Strikes Again, John Hillerman in What's Up, Doc?, Donald Pleasance in Oh, God, and George Manos as Berger's father in Hair.
Dubbing credits
all as Floyd unless otherwise noted
External links