Ad blocker interference detected!
Wikia is a free-to-use site that makes money from advertising. We have a modified experience for viewers using ad blockers

Wikia is not accessible if you've made further modifications. Remove the custom ad blocker rule(s) and the page will load as expected.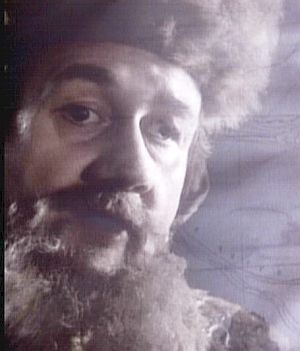 Paul Brooke (b. 1944) is a British character actor who played the evil chancellor in The Storyteller episode "The Luck Child."
Brooke's numerous film credits include Agatha, Return of the Jedi (as the Rancor keeper), Greystoke, Scandal (with John Hurt), Ken Russell's The Lair of the White Worm (as a zombie constable), The Messenger, Saving Grace (with Brenda Blethyn), Bridget Jones' Diary, the 2004 versions of Alfie and The Phantom of the Opera, and the 2005 version of Oliver Twist (as Mr. Grimwig). TV credits include guest spots in the Rowan Atkinson comedies BlackAdder (as the murderous Friar Bellows) and Mr. Bean, the medieval soap opera Covington Cross (as another friar), and the mystery series Lovejoy, Campion, and Dalziel and Pascoe. For BBC Radio, he played Grima Wormtongue in The Lord of the Rings and Paolo in the Doctor Who radio drama "The Ghosts of N-Space."
External links