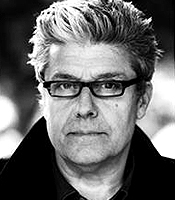 Patrick Barlow is a British actor, writer, director and producer. He was the writer or co-writer for all thirteen episodes of The Ghost of Faffner Hall. As a comedian he is best known for his alter-ego Desmond 'Olivier' Dingle, the founder, artistic director, and chief executive of the two man National Theatre Of Brent.
Other Writing Credits
The Young Visitors
Massive Landmarks of the Twentieth Century
True Adventures of Christopher Columbus
Revolution!!
Mighty Moments from World History
Messiah
The National Theatre Of Brent Presents...
The Secret Diary Of Adrian Mole, Aged 13 3/4
External Links
Ad blocker interference detected!
Wikia is a free-to-use site that makes money from advertising. We have a modified experience for viewers using ad blockers

Wikia is not accessible if you've made further modifications. Remove the custom ad blocker rule(s) and the page will load as expected.