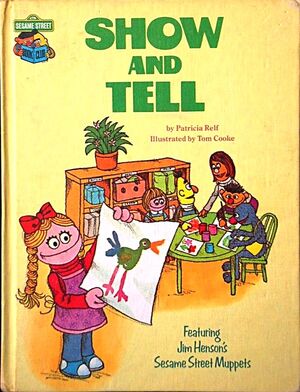 Patricia Relf is an author of children's books, including the 1980 Sesame Street book Show and Tell and the 1981 Muppet book Muppet Manners (credited as Pat Relf). She had previously served as an associate editor of Sesame Street Magazine (1978-1979).
Relf wrote a number of Golden Books, usually for the Golden Look-Look or Storytime series, including Follow The Zookeeper (1984, illustrated by Carolyn Bracken) and The Adventures of Superman (1982). She later wrote several Magic Schoolbus installments and children's science books including A Dinosaur Named Sue and What's Happening? A Book of Explanations.
Ad blocker interference detected!
Wikia is a free-to-use site that makes money from advertising. We have a modified experience for viewers using ad blockers

Wikia is not accessible if you've made further modifications. Remove the custom ad blocker rule(s) and the page will load as expected.