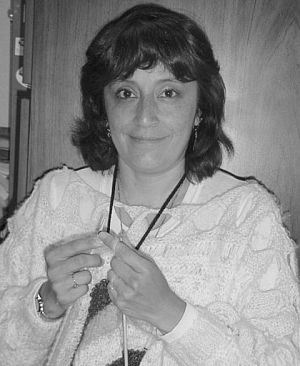 Patricia Acevedo is a Mexican voice actress who dubbed Charlene Sinclair in Los Dinosaurios and Yolanda Rat in the Spanish-language dub of The Muppets Take Manhattan.
Acevedo's notable dub assignments include the title role in Sailor Moon, which she also voice directed, and Lisa Simpson on The Simpsons, from 1990 until 2005. Other credits include Velma in the Scooby-Doo franchise, Angelica on Rugrats, and various roles in Robotech, Dragonball Z, and other anime series.
Ad blocker interference detected!
Wikia is a free-to-use site that makes money from advertising. We have a modified experience for viewers using ad blockers

Wikia is not accessible if you've made further modifications. Remove the custom ad blocker rule(s) and the page will load as expected.