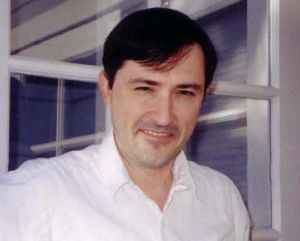 Patric Verrone (b. 1959) is a television writer who was on the staff of Muppets Tonight and was credited on every episode of both seasons. He was also credited as a co-producer for the series.
As a television writer, Verrone's other credits include The Tonight Show Starring Johnny Carson, The Larry Sanders Show, The Critic, The Simpsons, Pinky and the Brain, Rugrats, and Futurama. He has been nominated for ten Emmys in four categories and won three.
From 2005 to 2009, Verrone served as president of the Writer's Guild of America, West. In 2007-08, he led that union through the 100-day WGA strike that won writers a contract covering the Internet and other "new media."
In 2014 Verrone became a candidate for the California State Senate.
External links
Ad blocker interference detected!
Wikia is a free-to-use site that makes money from advertising. We have a modified experience for viewers using ad blockers

Wikia is not accessible if you've made further modifications. Remove the custom ad blocker rule(s) and the page will load as expected.