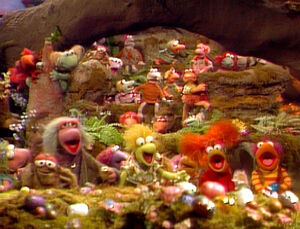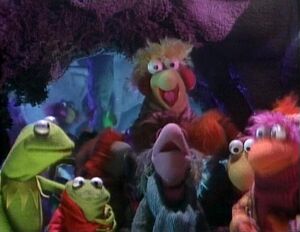 The Fraggles sing "Pass It On" in the Fraggle Rock episode "The Perfect Blue Rollie," in which they passed rollies around to each other in the spirit of giving.
They sing it again (with the lyrics and tempo slightly altered) for Kermit and Robin the Frog in A Muppet Family Christmas, this time singing about passing Fraggle pebbles on to each other.
After Fraggle Rock stopped airing new episodes, the Fraggle Rock Animated Series episode A Growing Relationship featured the song.
The song was sung by Wembley Fraggle and Red Fraggle at the Jim Henson's Musical World concert at Carnegie Hall on April 14, 2012.
Releases
Audio
Video