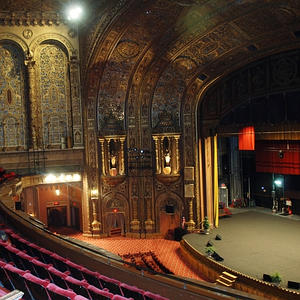 The Palace Theatre is a Broadway theater that opened in 1913 and became a popular theater for performers and Broadway shows. A common phrase, "play the Palace", was used to describe the height of a performer's popularity. Among the musicals that have had residence there include Man of La Mancha, Beauty and the Beast the 2009 revival of West Side Story.
References
Ad blocker interference detected!
Wikia is a free-to-use site that makes money from advertising. We have a modified experience for viewers using ad blockers

Wikia is not accessible if you've made further modifications. Remove the custom ad blocker rule(s) and the page will load as expected.