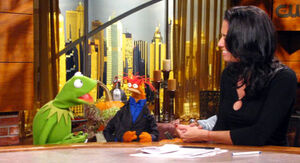 PIX 11 Morning News, formerly known as the "CW11 Morning News" and "WB 11 Morning News", is a morning news show on New York's WPIX.
Appearances
February 5, 2010 - Sesame Street Live characters appear to promote their newest show at Madison Square Garden. [10]
Ad blocker interference detected!
Wikia is a free-to-use site that makes money from advertising. We have a modified experience for viewers using ad blockers

Wikia is not accessible if you've made further modifications. Remove the custom ad blocker rule(s) and the page will load as expected.