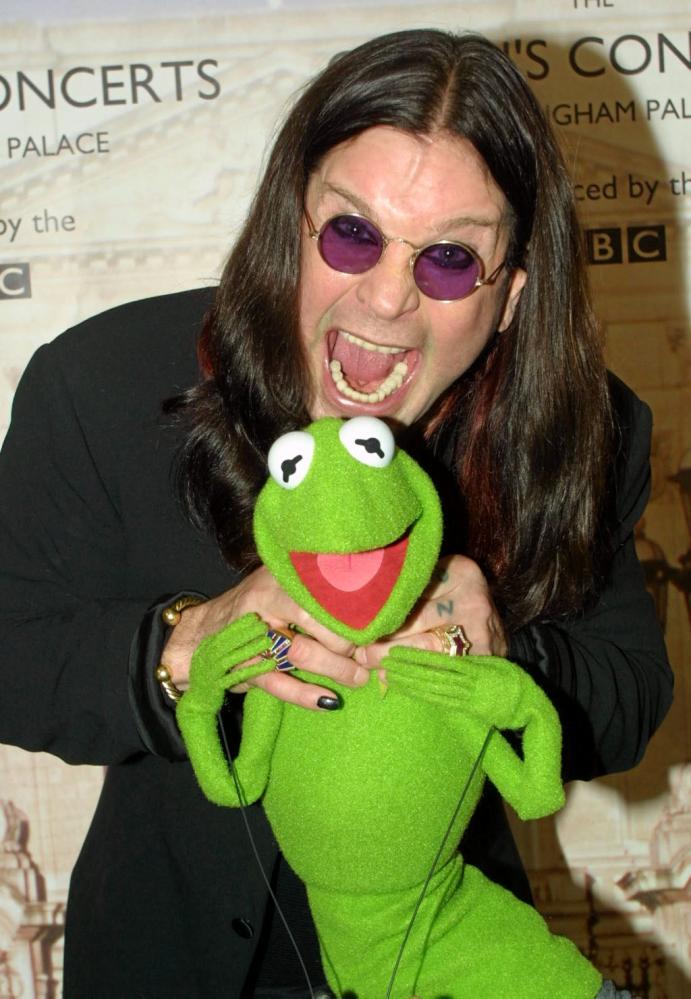 Ozzy Osbourne (b. 1948) is famous for the urban legend of his biting the heads off bats during his stage concerts, and then again for his MTV reality show, The Osbournes.
He is married to Sharon Osbourne, and their daughter is Kelly Osbourne.
He recorded a version of Born to Be Wild with Miss Piggy for Kermit Unpigged.
He appeared alongside Kermit the Frog at the Golden Jubilee for Queen Elizabeth II.
He appeared in "Yakety Yak - Take It Back", a 1991 recycling PSA that eventually aired on Sesame Street.
He appeared with Fozzie Bear and Rizzo the Rat alongside Sharon on the May 13, 2005 episode of Jimmy Kimmel Live.

External links