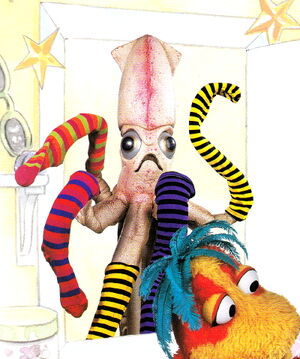 Ozzie is a squid who comes to Mopatop's Shop to buy a puddle in the episode "Trouble with a Puddle."
He also appears in the episode "Surprise Party," wearing stripey socks.
The puppet was originally created for The Animal Show, but was never used.[citation needed] The puppet did appear in the "Dennis Quaid" episode of Muppets Tonight.