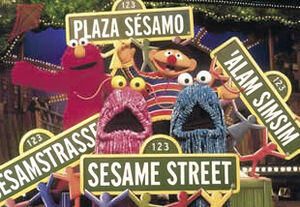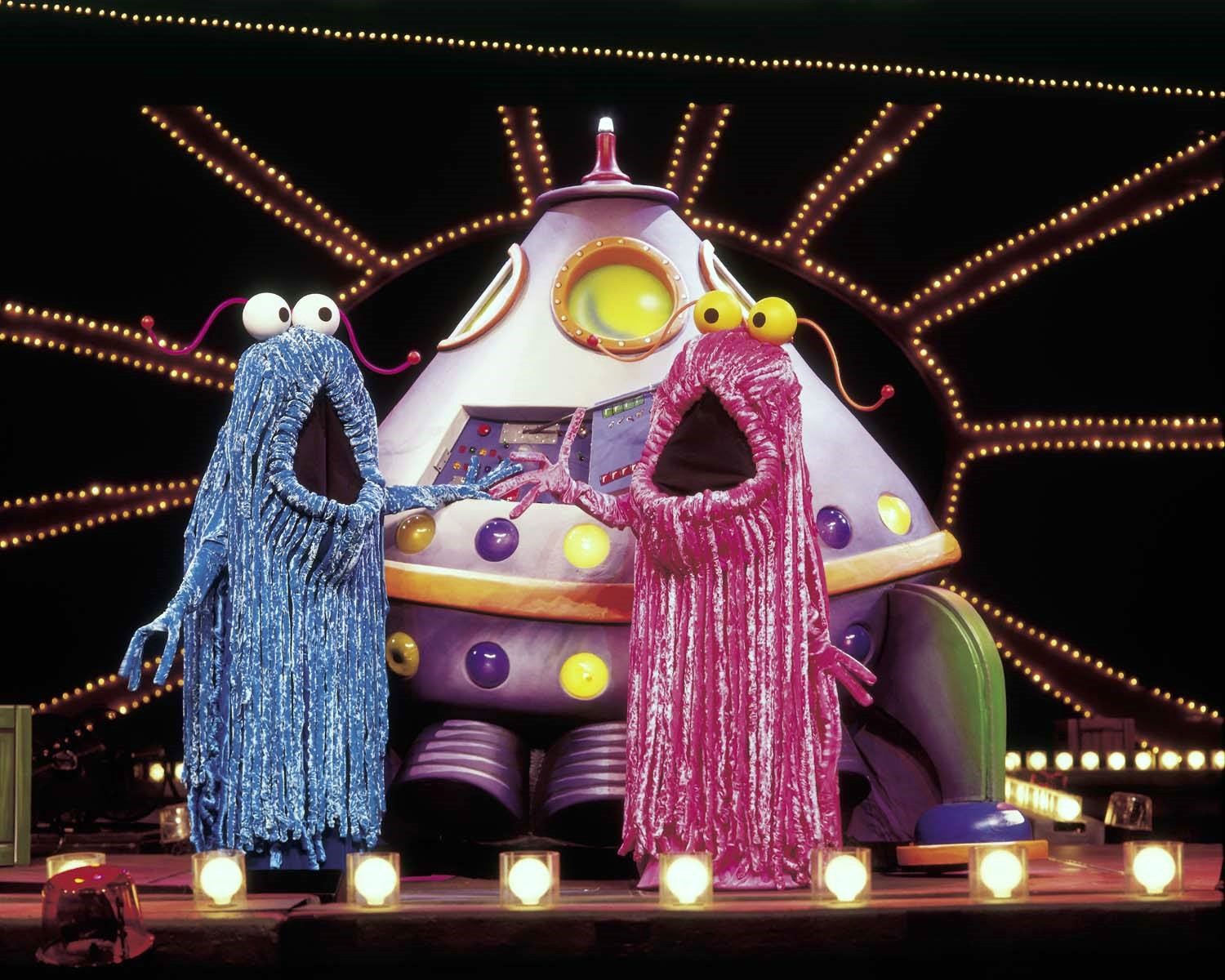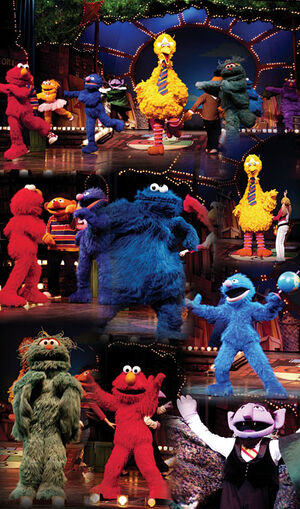 Out of This World is a Sesame Street Live show which premiered in 2003. This was the first Sesame Street Live show to use the Martians.
Two homesick Martians come to Sesame Street, and they need help getting back to Mars. Big Bird and Elmo turn to their new friend, Terry, to help fix the Martians' spaceship.
Cast
Big Bird, Oscar, Grundgetta, Bert, Ernie, Elmo, Grover, Cookie Monster, Zoe, Rosita, Count von Count, Baby Bear, Telly, Prairie Dawn, a Honker, the Martians and Terry.
While not credited in the program, the Two-Headed Monster appear breifly via tv screen during the Journey to Ernie portion of the show.
Voices
Songs
"Country #2 Song"
"How Do You Say Hello"
"Attitude Dance"
"The Yup Yup Boogie"
"Home"
"Fix-It"
Performing cast
Noland McFarland as Telly Monster, 2004-2005
See also
Ad blocker interference detected!
Wikia is a free-to-use site that makes money from advertising. We have a modified experience for viewers using ad blockers

Wikia is not accessible if you've made further modifications. Remove the custom ad blocker rule(s) and the page will load as expected.