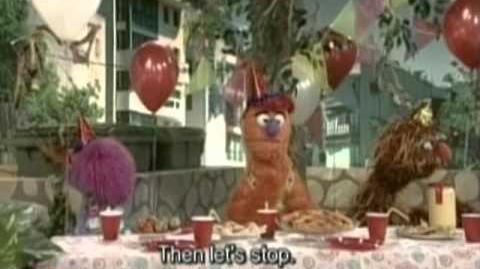 "Our Turn to Solve" is a song from Rechov Sumsum. The song is about working out problems between friends. First, Brosh and Noah fight over riding a tire-swing, then Moishe Oofnik and Avigail have a disagreement over what to have at their picnic. The song ends with the whole cast singing on a stage, with matching outfits.
Ad blocker interference detected!
Wikia is a free-to-use site that makes money from advertising. We have a modified experience for viewers using ad blockers

Wikia is not accessible if you've made further modifications. Remove the custom ad blocker rule(s) and the page will load as expected.