PERFORMER
various
DEBUT
1979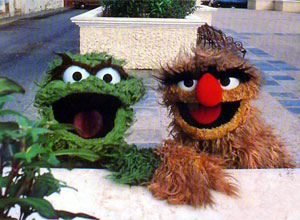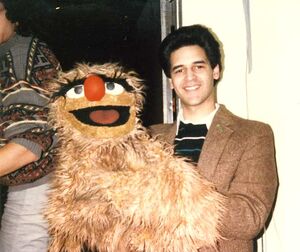 Osvaldo, el Gruñón (Oswald the Grouch) is Oscar the Grouch's Puerto Rican counterpart. He first appeared in the Season 11 premiere of Sesame Street, voiced by Norberto Kerner and puppeteered by Richard Hunt.[1][2]
He was then performed by Gabriel Velez in subsequent seasons on the show, including episode 2003.[3] In his latest appearance (episode 3258), he was performed by Peter Linz.
The Osvaldo puppet has the ability to move his eyes, and also appears as a background Grouch, sans nose (such as in Follow That Bird). The puppet also appeared briefly in A Muppet Family Christmas.
Book appearances
Sources
↑ Old School: Volume 3 DVD (2012). Sonia Manzano audio commentary on Episode 1316.
See also