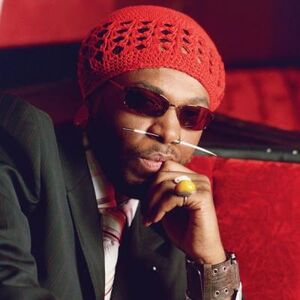 Osunlade (b. March 13, 1969) is a New York- and Puerto Rico-based house-music artist and remixer. At the age of 17, after moving from his hometown of St. Louis, Missouri, he was commissioned to write music for Sesame Street during the late 1980s and early 1990s.[1]
After his Sesame Street stint, Osunlade moved to Los Angeles, where, among other things, he produced Latino pop emcee Gerardo's "Rico Suave," and later back to New York, which is where he discovered that his first love was house music and founded the label Yoruba Records, where he remains to the present day, with alternating stints between there and his hometown. He is known for a unique style, heavy on soul and very mellow despite the ubiquitous 4-on-the-floor kick drum that house music requires. He has also worked with R&B singers such as Musiq Soulchild.
He is also a priest of the Ifá religion.
External links
Sources
Ad blocker interference detected!
Wikia is a free-to-use site that makes money from advertising. We have a modified experience for viewers using ad blockers

Wikia is not accessible if you've made further modifications. Remove the custom ad blocker rule(s) and the page will load as expected.