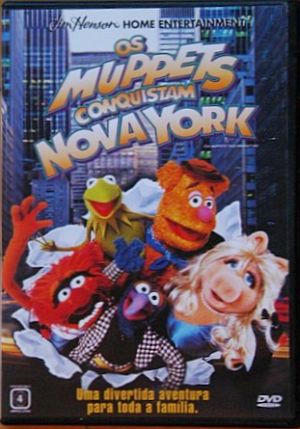 Os Muppets Conquistan Nova York is the Brazilian release of The Muppets Take Manhattan, dubbed into Portuguese. All musical numbers remain in English.
The dub is available as the Portuguese language track on the US DVD release. In Brazil, it was released on Region 4 by Sony, with English, French, and Spanish tracks. While the bonus features are otherwise identical to the US release, an episode of the Brazilian dub of Muppet Babies was also included.
Voices
Ad blocker interference detected!
Wikia is a free-to-use site that makes money from advertising. We have a modified experience for viewers using ad blockers

Wikia is not accessible if you've made further modifications. Remove the custom ad blocker rule(s) and the page will load as expected.