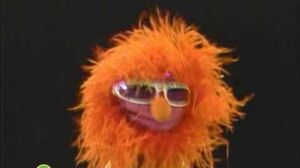 "Opposite Stuff" is a song performed by Bip Bippadotta and two cows. It's a jazzy number in which Bip lists things that are opposite, with a more lyrical interlude by the cows.
Notes
Later airings of this song added a new keyboard underscore.
This segment was shot on October 10, 1987. Emily Squires directed this segment.
Richard Hunt and Kevin Clash perform the cows in this song.
Releases
Video
Online
Ad blocker interference detected!
Wikia is a free-to-use site that makes money from advertising. We have a modified experience for viewers using ad blockers

Wikia is not accessible if you've made further modifications. Remove the custom ad blocker rule(s) and the page will load as expected.