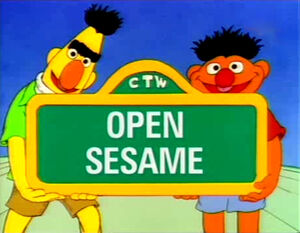 Open Sesame is a half hour compilation series of older Sesame Street sketches, seen on Nick Jr. in Australia. The series follows the same format as other Open Sesame packages, only retaining the original soundtrack.
Separate from the package, the Australian Muppet Ollie appears in Play Along with Ollie interstitials scattered throughout the programming schedule.
Ad blocker interference detected!
Wikia is a free-to-use site that makes money from advertising. We have a modified experience for viewers using ad blockers

Wikia is not accessible if you've made further modifications. Remove the custom ad blocker rule(s) and the page will load as expected.