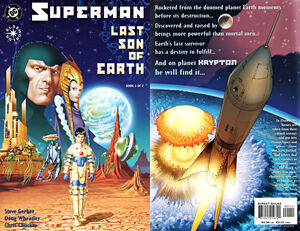 Only Human was a screenplay in development by the Jim Henson Company and Columbia TriStar in 2001. Written by Ken Kaufman, the concept was an inversion of the Superman mythos. A human family, convinced that the Earth is doomed, send their baby into space for safety. The child lands on a planet where everyone else possesses superpowers.
The logline as listed in Baseline Studio Systems:
"

As the world nears destruction, an earthling baby is sent to live on Superman's home planet, Krypton.

"
David H. Steinberg was later brought in for rewrites, but the project has yet to see the light of day.
Sources
Ad blocker interference detected!
Wikia is a free-to-use site that makes money from advertising. We have a modified experience for viewers using ad blockers

Wikia is not accessible if you've made further modifications. Remove the custom ad blocker rule(s) and the page will load as expected.