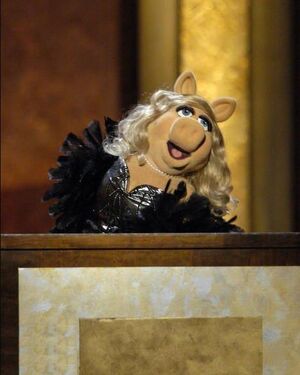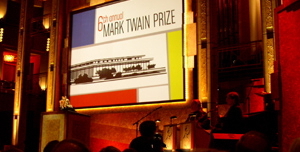 On Stage at the Kennedy Center: The Mark Twain Prize is a program to award The Kennedy Center's Mark Twain Prize for American Humor. In 2003, the award was given to Lily Tomlin, and Miss Piggy made the opening presentation at the ceremony. The special aired on PBS on November 26, 2003, and was filmed October 26.
Recipients of The Mark Twain Prize
See also
External links
Ad blocker interference detected!
Wikia is a free-to-use site that makes money from advertising. We have a modified experience for viewers using ad blockers

Wikia is not accessible if you've made further modifications. Remove the custom ad blocker rule(s) and the page will load as expected.