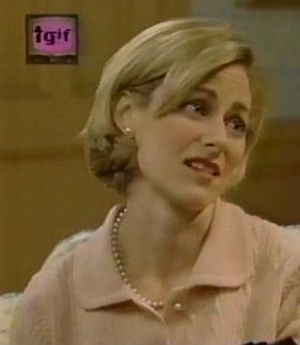 Olivia Birkelund is an actress who appeared in the first episode of Aliens in the Family as Michelle Bellamy, wife of Mortimer P. Bellamy.
Birkelund is best recognized for her work in soap operas, starting with a stint on One Life to Live (as Sondra Hall) in 1991 and followed by Arlene Chandler on All My Children, debuting in 1995 and appearing intermittently as recently as 2002. She guest starred on Star Trek Voyager (as an ensign in a two parter), various Law & Order shows, Soul Man, Third Watch, The Good Wife, Unforgettable, and Black Box.
In film, Birkelund had supporting roles in Far From Heaven (with Julianne Moore) and The Bone Collector (with Denzel Washington).
External links
Ad blocker interference detected!
Wikia is a free-to-use site that makes money from advertising. We have a modified experience for viewers using ad blockers

Wikia is not accessible if you've made further modifications. Remove the custom ad blocker rule(s) and the page will load as expected.