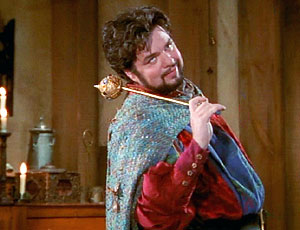 Oliver Platt (b. 1960) is a stage, film and television actor best known for his roles in The Three Musketeers, A Time to Kill, Huff, Frost/Nixon and 2012.
Platt played Elmo's Fairy Godperson in the 1999 Sesame Street special CinderElmo. On working with Elmo, Platt stated in a DVD special features interview that he is a, "giving actor."
On Broadway, Platt has starred in Guys and Dolls, and television credits include appearances on The West Wing and Miami Vice.
External links
Ad blocker interference detected!
Wikia is a free-to-use site that makes money from advertising. We have a modified experience for viewers using ad blockers

Wikia is not accessible if you've made further modifications. Remove the custom ad blocker rule(s) and the page will load as expected.