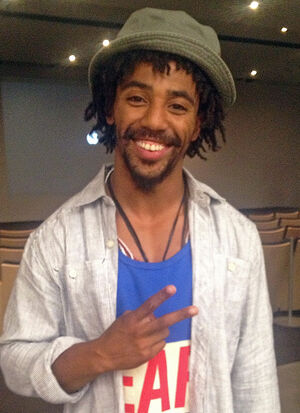 Olamide Faison (b. 1983) played Miles Robinson on Sesame Street. He joined the cast in 2003 as the third actor to play the role, after Miles Orman and Imani Patterson. Faison had previously appeared on the series as one of the kids in season 21, including Episode 2637 and Episode 2683.
Faison has worked in television, film and commercials - potraying the young Malcolm X in the film "Seven Songs for Malcolm X" and appearing in the 1996 telefilm "Rebound: The Legend of Earl 'The Goat' Manigault". Faison has also appeared in commercials for Pizza Hut, Chevy trucks and Mattel Toys.
In addition to acting, Faison is also a singer and musician. He is the lead singer and the guitarist for the Universal/Motown group Imajin.
Olamide is the youngest brother of Donald Faison, star of the sitcom Scrubs, who also had a recurring role on Sesame Street as Duane.
External links