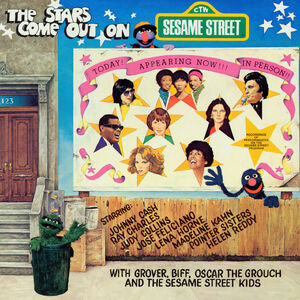 "Oh, What a Beautiful Mornin'" is the opening number from the Rodgers and Hammerstein musical Oklahoma!
Ray Charles performed the song on Sesame Street in 1977. This recording was later released on the album The Stars Come Out on Sesame Street, as "Oh, What a Beautiful Morning."
The song was parodied in a 2003 episode with Cookie Monster singing "A Yummyful Day."