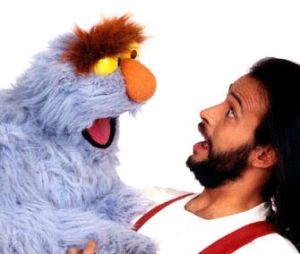 Odín Dupeyrón (b. 1970) performed Pancho Contreras and Federico Pellini on Plaza Sésamo, the Mexican co-production of Sesame Street. He has been on the series since 1993, and has also directed episodes, until his departure from the show for season 13. His other credits include appearances on Sabado Gigante and puppeteering a CGI puppet called Furcio for Mexican TV bloopers show.
External links
Ad blocker interference detected!
Wikia is a free-to-use site that makes money from advertising. We have a modified experience for viewers using ad blockers

Wikia is not accessible if you've made further modifications. Remove the custom ad blocker rule(s) and the page will load as expected.