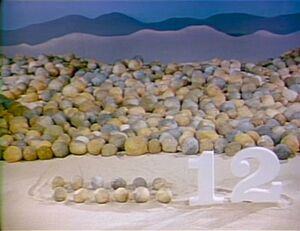 This stop-motion animation film was created for Sesame Street by Jim Henson. A group of twelve rocks remove themselves from a crowd and are counted out, before taking the shape of a numeral 12.
A small amount of original music and electronic effects underscore the action, with a brief reference to a military bugle charge.
This short won an award for best animated film at the First World Festival of Animation.[1]
Releases
Online:
Sources