No'man is a Muppet camel on Iftah Ya Simsim, the Kuwaiti co-production of Sesame Street. He is a full-bodied Muppet, and the Iftah Ya Simsim equivalent of Big Bird.
During the 1990 invasion of Kuwait by Saddam Hussein's Republican Guard, the costume was stolen. As of August 2009, it hadn't been recovered.[1] For the 2015 revival of the show a new costume was built.
Prior to the 2015 revival, he was named Nu'man.[2]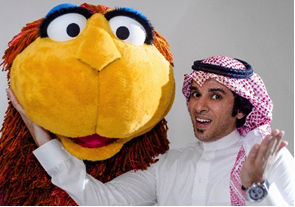 Sources
↑ Jen Christensen, "Reaching the next generation with 'Muppet diplomacy'", CNN, August 13, 2009.
Ad blocker interference detected!
Wikia is a free-to-use site that makes money from advertising. We have a modified experience for viewers using ad blockers

Wikia is not accessible if you've made further modifications. Remove the custom ad blocker rule(s) and the page will load as expected.