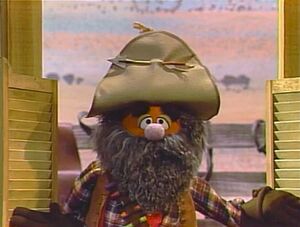 Noël Coward (1899-1973) was an English playwright, composer, director, actor and singer. Among his most popular and successful Broadway productions are Private Lives, Present Laughter and Blithe Spirt.
Coward composed the songs "Mad Dogs and Englishmen" and "Mad About the Boy," both of which have been performed on The Muppet Show.
References
Coward was referenced with the Sesame Street character Noel Cowherd, a cowboy whose design, voice and persona were reminiscent of Gabby Hayes, but who borrowed from Noel Coward's name.
External links
Ad blocker interference detected!
Wikia is a free-to-use site that makes money from advertising. We have a modified experience for viewers using ad blockers

Wikia is not accessible if you've made further modifications. Remove the custom ad blocker rule(s) and the page will load as expected.