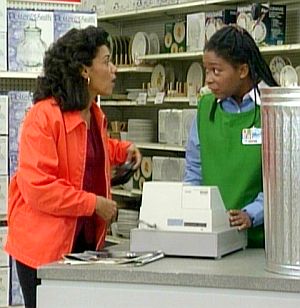 Nina Shelton was on staff with Children's Television Workshop from 1990 until 1998. Initially a production assistant on Sesame Street, Shelton was promoted to producer on Big Bag, and was key in developing the "Troubles the Cat" segments. She also contributed scripts to the Muppet portions of the series. In 1997, she made a cameo appearance in the Sesame Street video Big Bird Gets Lost, as a store clerk in the cans department.
Since leaving CTW, Shelton has written freelance for such children's series as Barney & Friends, Cyberchase, and Out of the Box, and produced the HBO youth news show What Matters.
External Links
Ad blocker interference detected!
Wikia is a free-to-use site that makes money from advertising. We have a modified experience for viewers using ad blockers

Wikia is not accessible if you've made further modifications. Remove the custom ad blocker rule(s) and the page will load as expected.