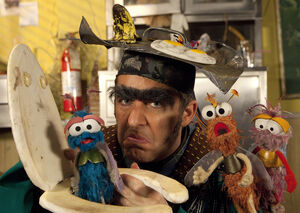 Nikola Messla is a Grouch professor at "Putrid University" (P.U.) who appears in a 2011 episode of Sesame Street.
Oscar the Grouch takes the online Grouchology class from the college, learning how to be a Grouch scientists. Messla instructs him at his trash can via a webcam, aided by the Pesties.
His name is a reference to Nikola Tesla, a well known scientist and inventor.