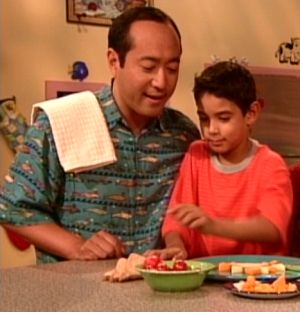 Nicolas Salgado (sometimes credited as Nicolas Marti Salgado) appeared as one of the two kids (addressed as Nicolas) in the Sesame Street diect-to-video Elmo's Magic Cookbook.
As a New York-based child actor, Salgado made guest appearances on Law & Order: Special Victims Unit, Third Watch, and The Sopranos, as well as voices on Dora the Explorer. In 2006, he played the lead in the independent film Little Fugitive (a remake of the 1953 film which had featured Will Lee).
External links
Ad blocker interference detected!
Wikia is a free-to-use site that makes money from advertising. We have a modified experience for viewers using ad blockers

Wikia is not accessible if you've made further modifications. Remove the custom ad blocker rule(s) and the page will load as expected.