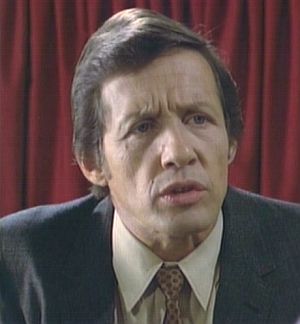 Nick Nichols was a Canadian voice actor who was heard in The Muppet Musicians of Bremen, as the voices of Lardpork and Leroy the Donkey. His other voice credits include various characters on the animated ALF, a pig in The Raccoons, Buttons McBoom Boom and Bowzer on C.O.P.S., and a John Wayne-esque guard in Nelvana's animated feature Rock and Rule.
On-camera, Nichols appeared on the CBC sitcom King of Kensington (as Speedy), in an episode of The New Avengers, and in the films Bedroom Eyes, Busted Up, and David Cronenberg's Dead Ringers (with Jeremy Irons).
External links
Ad blocker interference detected!
Wikia is a free-to-use site that makes money from advertising. We have a modified experience for viewers using ad blockers

Wikia is not accessible if you've made further modifications. Remove the custom ad blocker rule(s) and the page will load as expected.