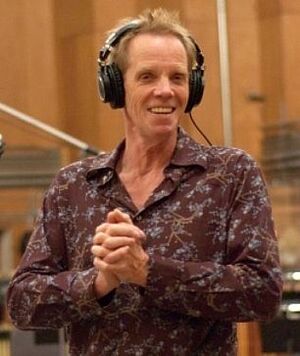 Nick Glennie-Smith (b. 1951) is a composer, conductor, and orchestrator, primarily for film and often in collaboration with Hans Zimmer. Glennie-Smith co-composed the theme song for the Muppet TV pilot Puppetman in 1987 (with Phil Ramone and Rob Mounsey). With Zimmer, he composed additional music for Muppet Treasure Island and they co-wrote the song "Boom Shakalaka."
As a musician, Glennie-Smith played on the soundtracks of the animated film When the Wind Blows, Rosencrantz and Guildenstern Are Dead, and Cold Heaven (the latter two scored by Stanley Myers). He conducted and choral arranged for Zimmer on The Lion King and composed additional music on Zimmer's scores for The Preacher's Wife, the Pirates of the Caribbean movies, Mission Impossible II, and others. As a solo composer, he scored Secretariat, Ella Enchanted, and We Were Soldiers.
External links
Ad blocker interference detected!
Wikia is a free-to-use site that makes money from advertising. We have a modified experience for viewers using ad blockers

Wikia is not accessible if you've made further modifications. Remove the custom ad blocker rule(s) and the page will load as expected.