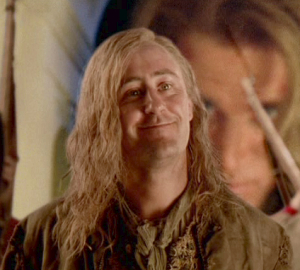 Nicholas Lyndhurst (b. 1961) is an English comic actor who starred as Rodney Trotter on the sitcom Only Fools and Horses. In 1996, he played Lilliputian Clustril in Gulliver's Travels.
Lyndhurst's other credits include the 1993 made-for-TV comedy Stalag Luft (with Stephen Fry) and the 2005 cinematic version of Lassie.
Ad blocker interference detected!
Wikia is a free-to-use site that makes money from advertising. We have a modified experience for viewers using ad blockers

Wikia is not accessible if you've made further modifications. Remove the custom ad blocker rule(s) and the page will load as expected.