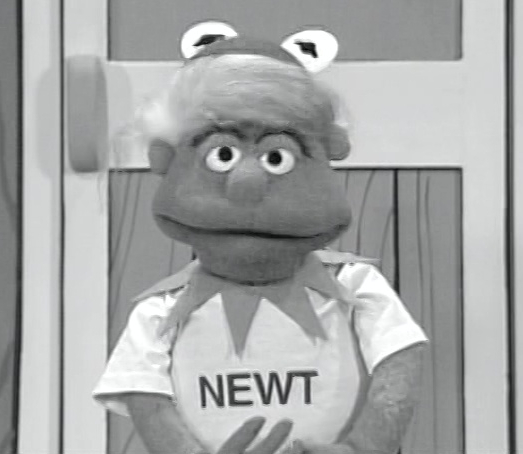 Newt Gingrich is an American politician, author, and political consultant. He represented Georgia's 6th congressional district in the United States House of Representatives from 1979 until his resignation in 1999, and served as the 58th Speaker of the House of Representatives from 1995 to 1999. Gingrich is a candidate for the 2012 Republican Party presidential nomination.
References
In a 2012 appearance on Good Morning America, Kermit the Frog reported on the 2012 republican primaries - appearing in his reporter garb and looking to interview a newt (Newt Gingrich) and a baseball mitt (Mitt Romney).
When asked about Gingrich in a 2012 appearance on The Colbert Report, Kermit said: "Newt? Oh, Newt! Kermit the Frog must know all about newts because I'm an amphibian-American? Do we all look alike to you?"
Ad blocker interference detected!
Wikia is a free-to-use site that makes money from advertising. We have a modified experience for viewers using ad blockers

Wikia is not accessible if you've made further modifications. Remove the custom ad blocker rule(s) and the page will load as expected.