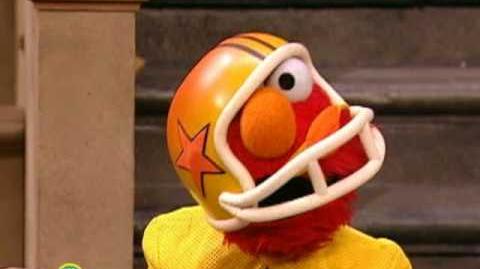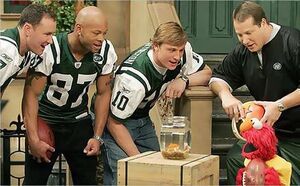 The New York Jets are a professional Football team in the National Football League. The team was first founded in 1959 as the "Titans of New York," but in 1963, under new ownership, the team was renamed the "Jets". The Jets have a sibling rivalry with the New York Giants, in which they play at the Meadowlands as well. Former members of the team include Joe Namath and Chad Pennington.
References
Members of the Jets, Ben Graham, Laveranues Coles, Chad Pennington and Eric Mangini appeared in a Season 38 episode of Sesame Street.
External links
Ad blocker interference detected!
Wikia is a free-to-use site that makes money from advertising. We have a modified experience for viewers using ad blockers

Wikia is not accessible if you've made further modifications. Remove the custom ad blocker rule(s) and the page will load as expected.