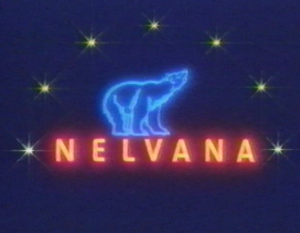 Nelvana is a Canadian animation company which collaborated with Jim Henson Productions on Dog City, producing the animated segments. Founded in 1971 by Michael Hirsh, Patrick Loubert, and Clive A. Smith, the company initially produced a series of short films and television specials, such as The Devil and Daniel Mouse, and also animated a segment for The Star Wars Holiday Special (1980), introducing bounty hunter Boba Fett.
The studio released its first theatrical animated feature, Rock and Rule, in 1983, which was a financial failure. Nelvana achieved greater success producing various Care Bears television episodes and feature films, and many other animated series based on children's books or films, including Babar, Maurice Sendak's Little Bear, Beetlejuice, and others.
External links
Ad blocker interference detected!
Wikia is a free-to-use site that makes money from advertising. We have a modified experience for viewers using ad blockers

Wikia is not accessible if you've made further modifications. Remove the custom ad blocker rule(s) and the page will load as expected.