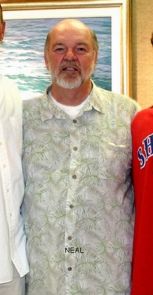 Neal McPheeters (b. 1939) is an illustrator who created artwork for The Adventures of Grover in Outer Space. He has supplied cover art for several young adult books and thrillers, such as The Girl Next Door.
After serving in the US Navy, McPheeters studied art and became a freelance magazine illustrator and painter. With his wife Victoria Peterson, he owns the Peter McPhee Fine Arts gallery.
External links
Ad blocker interference detected!
Wikia is a free-to-use site that makes money from advertising. We have a modified experience for viewers using ad blockers

Wikia is not accessible if you've made further modifications. Remove the custom ad blocker rule(s) and the page will load as expected.