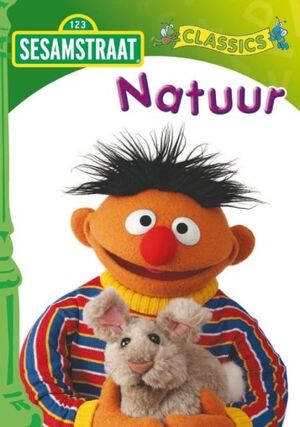 Natuur (Nature) is a Sesamstraat DVD released in 2007, as part of Weton Wesgram's Sesamstraat Classics collection.
Segments
Zeg 's a
Geduld hebben, Jantje
Een wandeling door de natuur
Gratis
Kaal
Mijn appelboom
Boven, onder
De boom
Kale takken
Van rups naar vlinder
Zo zijn we hier gekomen
Gekke slang
Een schuur in de achterhoek
Noud & Marit: een leger redden
Ad blocker interference detected!
Wikia is a free-to-use site that makes money from advertising. We have a modified experience for viewers using ad blockers

Wikia is not accessible if you've made further modifications. Remove the custom ad blocker rule(s) and the page will load as expected.