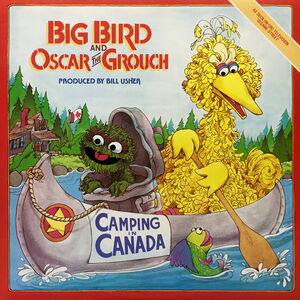 "Nature's Family" is a song sung by Big Bird, Oscar the Grouch, and the Kids at Big Bird's summer camp, about how we're all connected to nature. Big Bird admires the beauty of lakes and trees and flowers and rainbows, and the sound of birds and bees. Then Oscar sings about his love for slugs, bugs, lizards, and the mixture of mud and snow after a blizzard.
Releases
Audio
Ad blocker interference detected!
Wikia is a free-to-use site that makes money from advertising. We have a modified experience for viewers using ad blockers

Wikia is not accessible if you've made further modifications. Remove the custom ad blocker rule(s) and the page will load as expected.