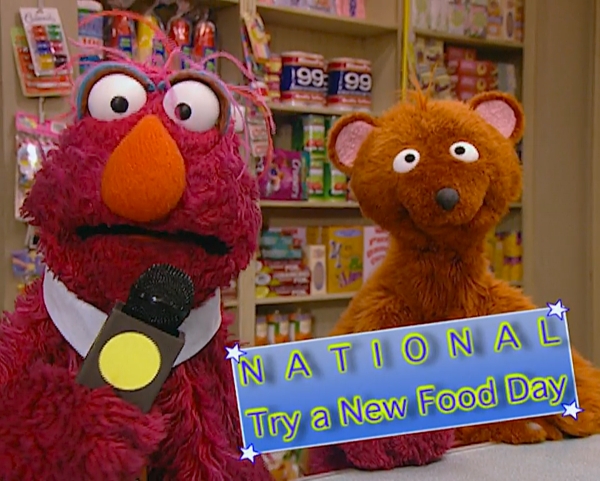 National Try a New Food Day is a holiday featured in Sesame Street Episode 4133. Because of the holiday, everyone on the street tries something new to eat, even "Monster on the Spot" reporter Telly.
Ad blocker interference detected!
Wikia is a free-to-use site that makes money from advertising. We have a modified experience for viewers using ad blockers

Wikia is not accessible if you've made further modifications. Remove the custom ad blocker rule(s) and the page will load as expected.