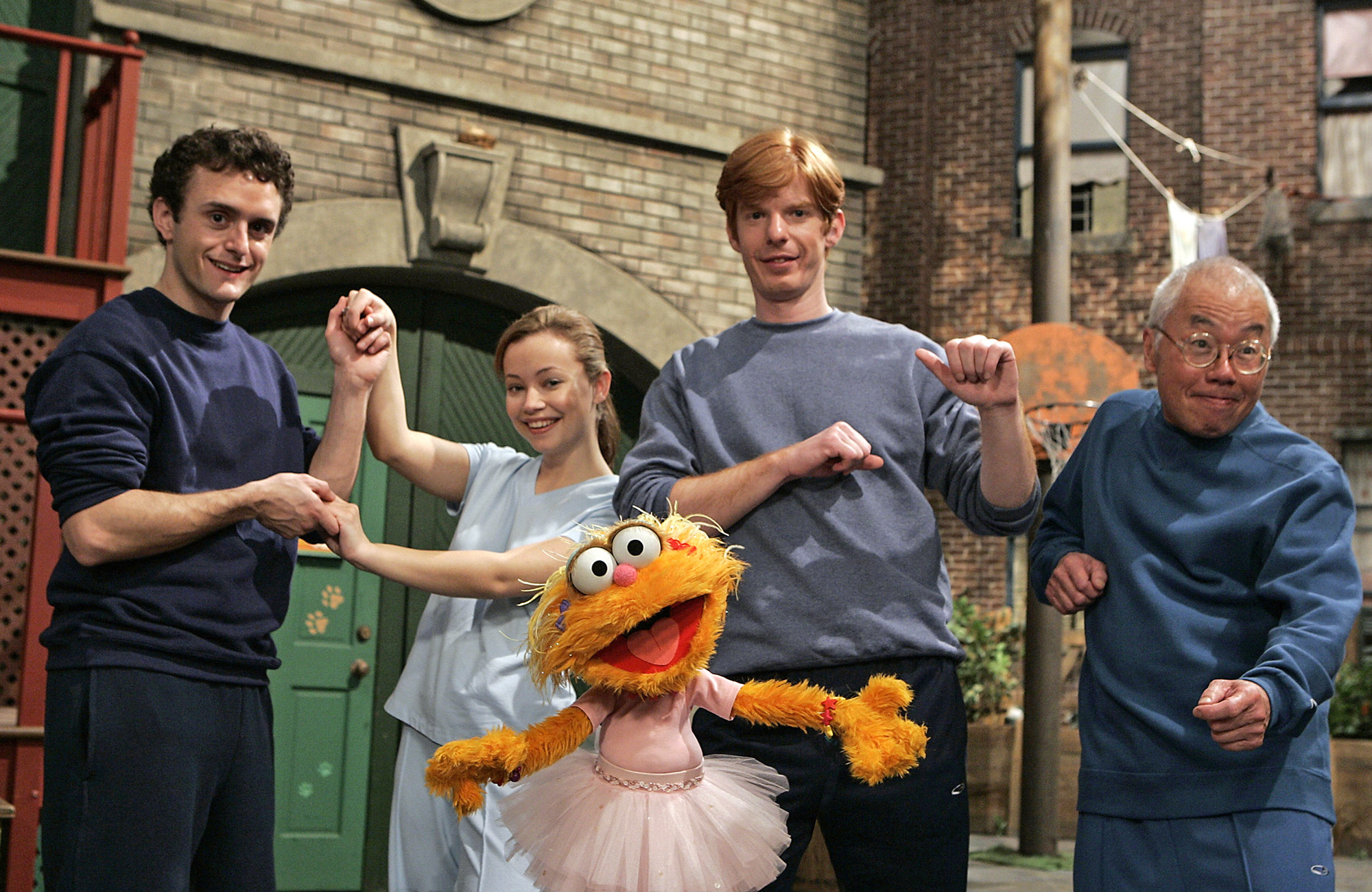 The National Theatre of the Deaf has made its home in Connecticut since it was founded in 1967. Funded by government grants, the group has developed theatre for children and has received acclaim for its adaptations of classic literature. To date, they have had over 10,000 performances world-wide.
In 1983, they collaborated with the Children's Television Workshop to develop a series of sign language pages with Linda Bove featured in the 15-volume series, The Sesame Street Treasury.
Its Little Theatre of the Deaf, of which Bove was a founding member, focuses on young audiences. The group appeared on Sesame Street several times in the 1970s, including Episode 0243, performing "The House That Jack Built" and "Imagination." In the 36th Season, current members of the troupe filmed a series of "Sign Language Moment of the Day."
External links
Ad blocker interference detected!
Wikia is a free-to-use site that makes money from advertising. We have a modified experience for viewers using ad blockers

Wikia is not accessible if you've made further modifications. Remove the custom ad blocker rule(s) and the page will load as expected.